News
June 30th, 2022:
This is Jermaine!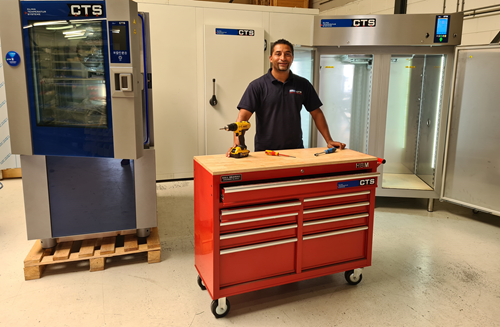 Our new mechanic for climate test installations.
Due to the ever-growing order income within CTS Netherlands,
the need for extra hands is therefore very great and to find
someone who fits perfectly into the team in these times it's not that easy but…
we have him!!
Jermaine was born in Costa Rica and has been living in the Netherlands for
5 years now.
He is married to Madeleine and they have 2 children.
In Costa Rica, Jermaine worked as an installation technician for large machines at: Coca Cola, Big Cola and Plastic Star.
As a Central American, of course, he loves his family, food, football and
he is also a crossfit fanatic.
Jermaine is happy and proud that he works at CTS Nederland and we are happy with him!
Having fun in- and at work is a must for a well-functioning team,
our customers notice that too.
Give us some more Jermaines, we really can use them!
July 10th, 2021:
Large CTS Li-Ion Climate Test Chamber delivered.

Today CTS Nederland B.V. has delivered a large climate test facility for testing Lithium-Ion Batteries to an independent test laboratory in the Netherlands for electrical systems and components.
With a test capacity of almost 1500 liter it is one of the biggest in the standard CTS climate chamber program.
The chamber can perform temperatures from -70°C up to +180°C
and humidity's from 10% to 98%RH.
With extended safety precautions EUCAR Hazard Levels from 0 to 7 can be achieved.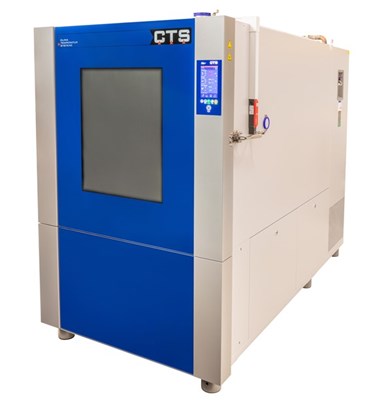 November 16th, 2020:
Installation of 2 pieces new 1000 liter Stress Screening Climate cabinets at a supplier to the automotive industry.
Temperature range: from -70 ° C to + 180 ° C
Cooling and heating speed: 10K / min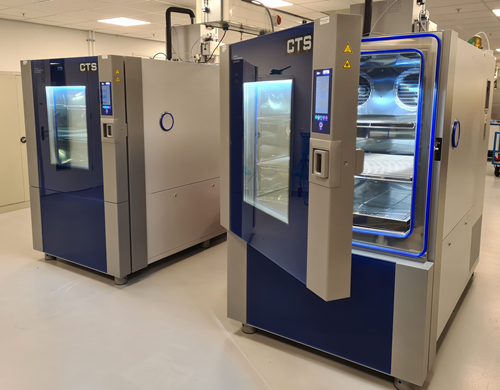 October 1st, 2020:
Personnel expansion and reinforcement at CTS Nederland B.V.
Freek Stouten joined our company on 1 October 2020 in the position of Technical Sales Manager climate test equipment.
With his, more than 30 years of experience in this field, we are of course very pleased that he has joined our team.